With a wide range of available polymers, DeVoll's can meet most specifications requested. We are now offering silicone sponge compounds!
Chloroprene
Flourosilicone
S.B.R.
Natural
Butyl
Nitrile
EPDM
Silicone
Silicone sponge
Flourocarbon
Food Grade Compounds
Neoprene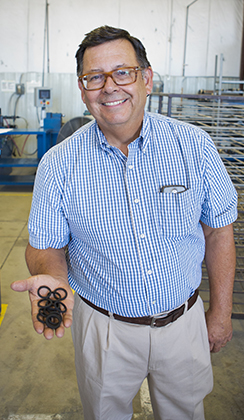 Have an inquiry or want a quote? Send up a message and we will get back to you promptly.